Achieve Re-Opening Update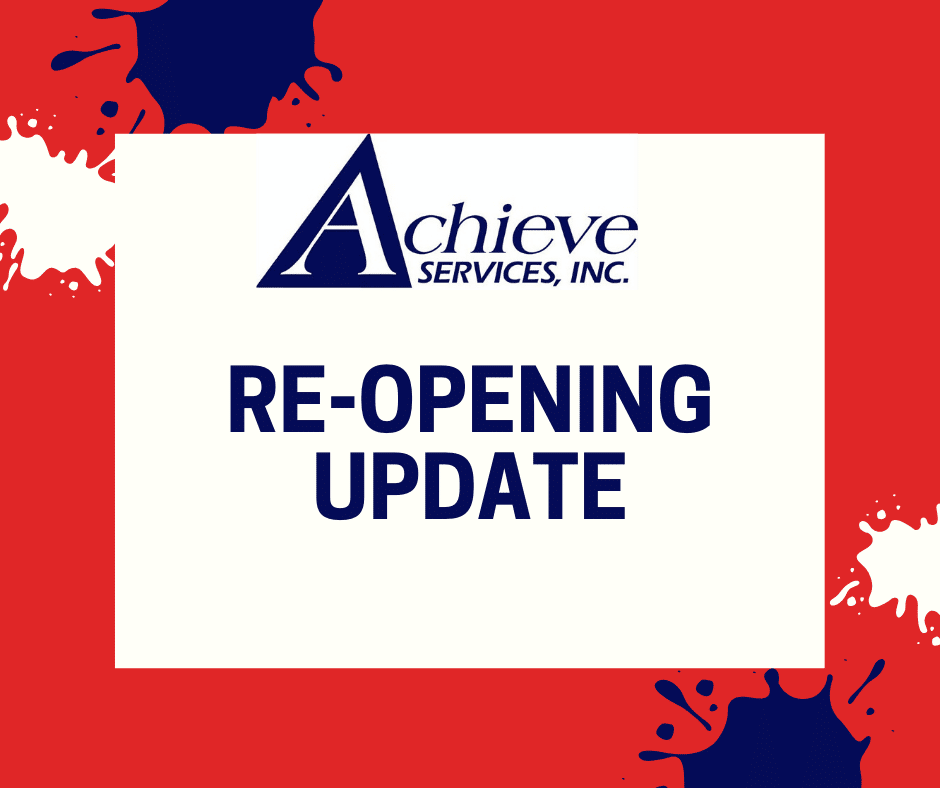 Under the guidance of DHS, Achieve welcomed back a small group of participants this week. This is phase 1, and we will continue to prioritize the health and safety of our participants and staff while following what is allowable by DHS and the Governor.
As participants get ready to return to Achieve, please read our revised COVID-19 Preparedness Plan. We also made a welcome back video and a sequel to prepare you for what has changed.
For those participants who are not yet able to return to Achieve, we hope you'll Hang in There! Continue to contact your elected officials – including the Governor – to advocate for your needs and interest in returning to work.
If you have any questions, please call (763) 783-4909 or email us.
Stay Connected with Achieve