Our butterfly art project at Northtown Mall
Join us for our Achieve Wings Premiere on Friday, June 23rd!
What is Achieve Wings?
Achieve Services is a nonprofit organization providing adults with disabilities employment opportunities and life skills and enrichment programs including our "Achieve Wings" project.
Artists with disabilities are painting and creating beautiful butterfly wings in the Burlington Court at Northtown Mall (entrance #5). The murals, when finished, can be photographed and used/shared by mall visitors. Panels will have different sized wing heights and widths to accommodate all people to be able to take selfies (tall, short, children, wheelchair accessible, etc.).
We are thrilled to share these butterfly pieces with our community as butterfly wings represent nature, teamwork, community, inclusion, achievement, transformation, and art accessibility.
If you would like to learn more about Achieve or get involved, we're hiring! Visit: www.achieveservices.org/jobs
Tag us!  #achievewings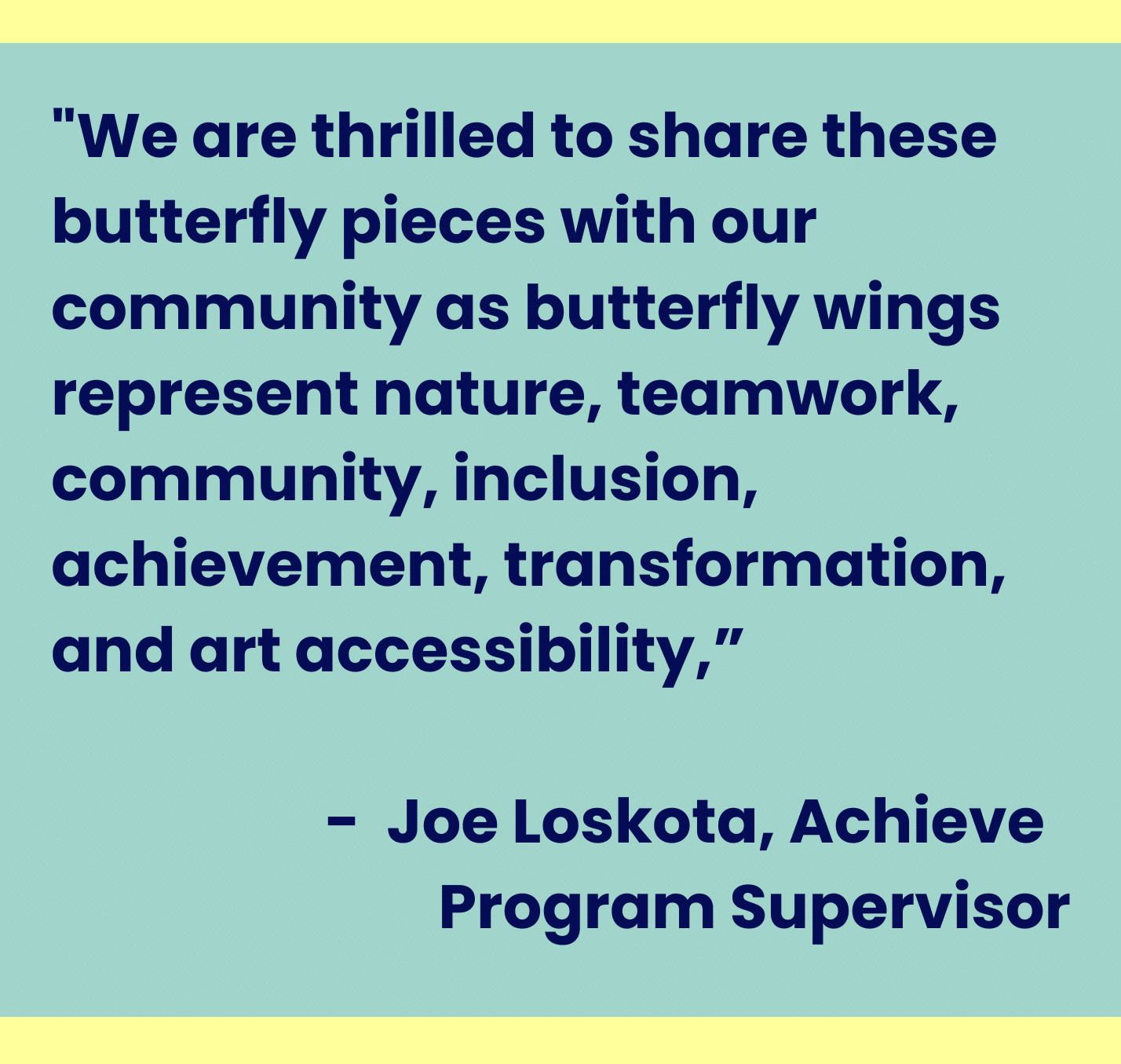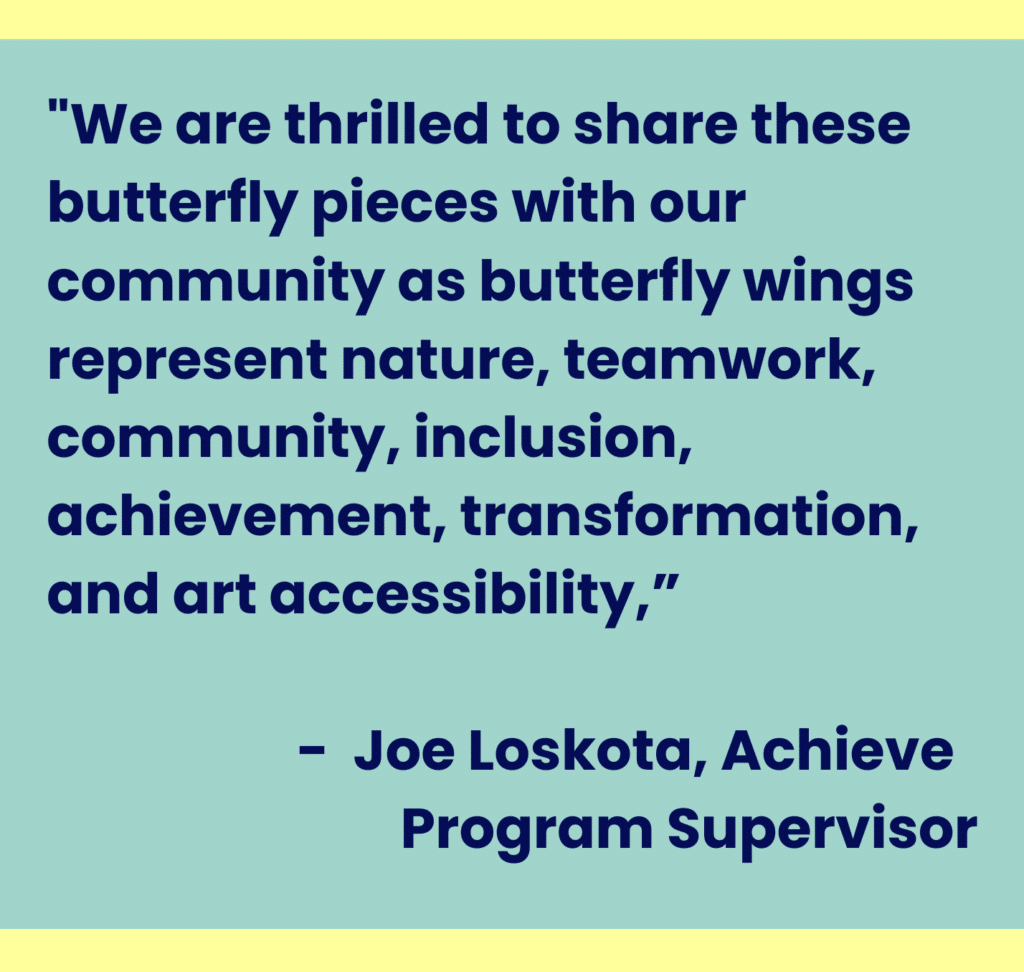 Achieve Services is a 501(c)(3) nonprofit organization and we rely on generous support from our community. If you would like to support our organization, you can make a donation here: