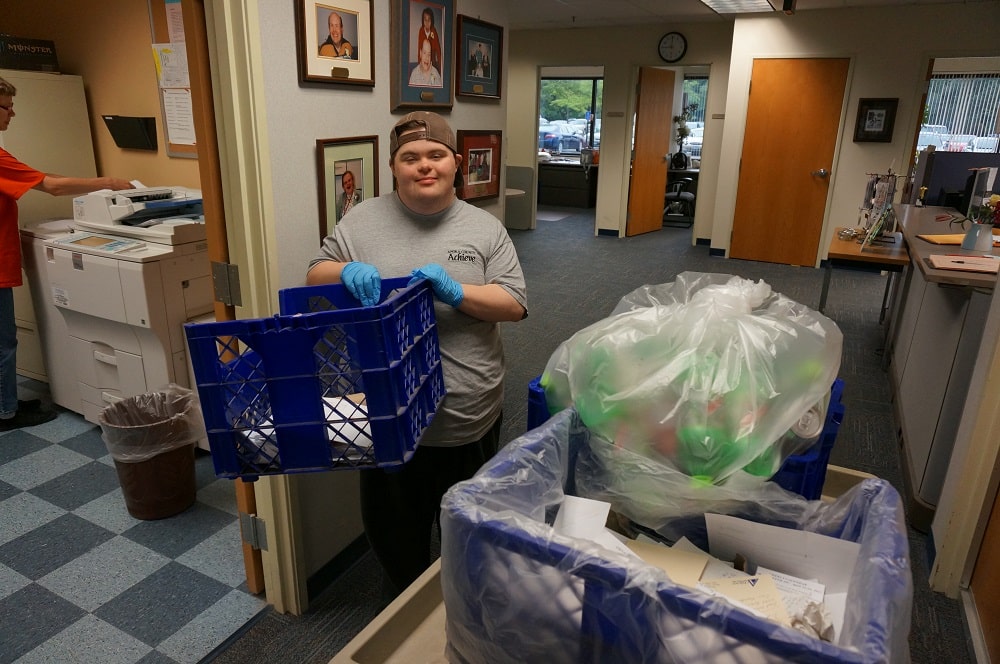 Document Shredding Details
Achieve Services, Inc. offers convenient, secure, low-cost, and environmentally friendly document shredding services for businesses and individuals. We transport your papers in locked containers to our private shredding room to ensure that all of your documents remain confidential. We recycle all of our shredded paper which helps the environment and reduces the amount of paper that ends up in a landfill.
If you are a business or individual with shredding needs, you might find it convenient to drop off your documents at our location. We are conveniently located in the Blaine Human Services building at:
1201 89th Ave. NE – Suite 105
Blaine, MN 55434
We have a loading dock on the west side of the building or you can enter through the front door and stop at the front desk. The Achieve offices are open Monday through Friday from 7:00am to 4:30pm.
If you have a frequent shredding needs, you should consider our Pick-Up Shredding program. Place one of our secured containers at your place of business and deposit documents throughout the workday. When the container is full, contact us and we will come pick it up at your convenience. We will bring it back to our facility, complete the work and send you an invoice when it is all done.