Join Us for Achieve's 50th Anniversary Celebration!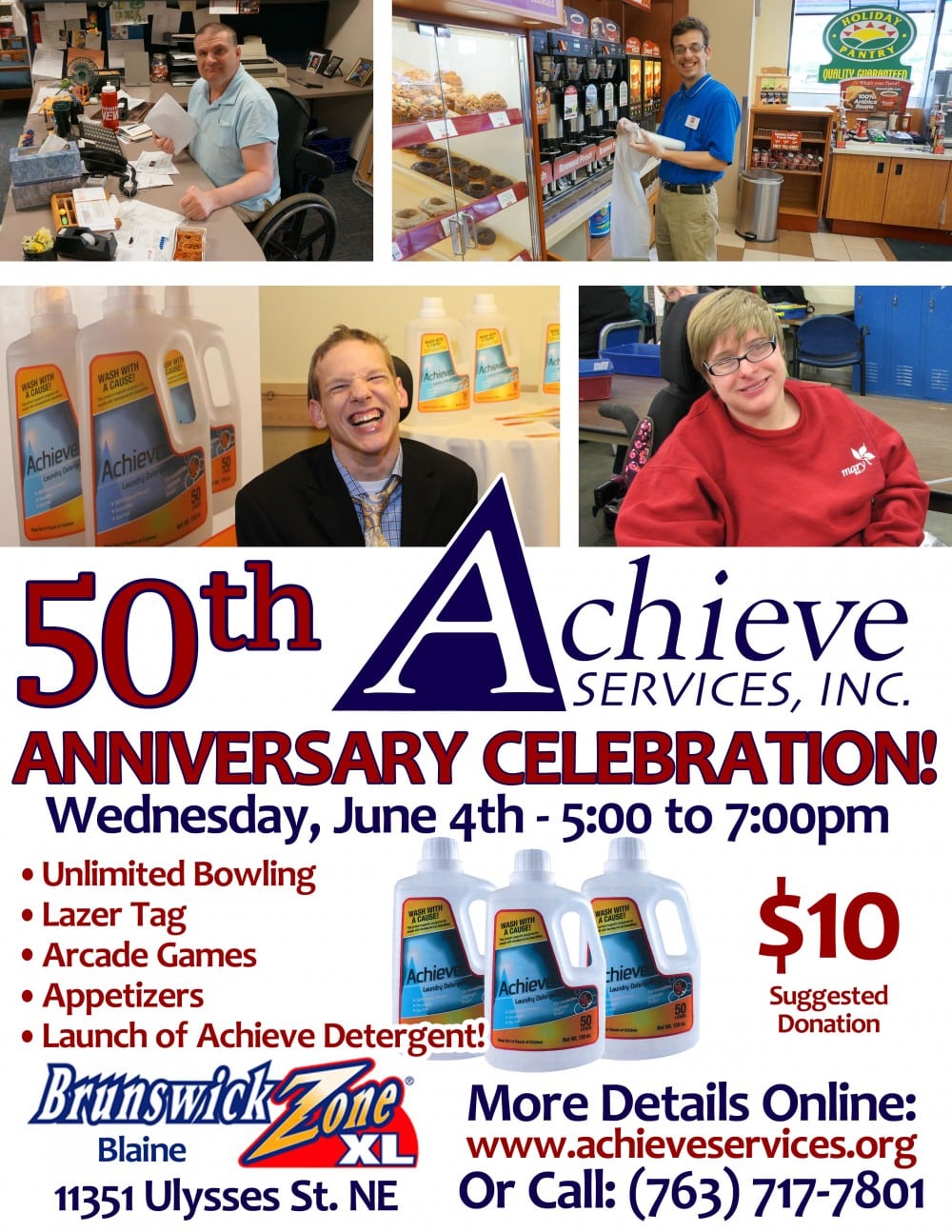 JOIN US FOR A FULL DAY OF CELEBRATION!
11:00am to 1:00pm – Open House at Achieve
12:00pm – Ribbon Cutting
5:00pm to 7:00pm – Anniversary Party!
SUPPORT OUR $50 FOR 50 CAMPAIGN!
In celebration of Achieve's 50th Anniversary, we are encouraging our supporters to donate $50.00 and share a message of support on our website. Our goal is to have 1,000 people contribute by the end of the year to send the message that the services Achieve provides are meaningful to this community.
Learn more about the $50 for 50 Campaign and make a donation!
SEE US IN THE BLAINE FESTIVAL PARADE!
Several Achieve staff and participants will be walking in this summer's Blaine Festival Parade on Saturday, June 28, 2014. For more information view the official Blaine Festival website.
CONNECT WITH US ON SOCIAL MEDIA!
EVENT SPONSORS:
Additional sponsorship opportunities available! Contact information is below.
Questions? Contact Alex Carlson: 763-717-7801 or via e-mail.
Stay Connected with Achieve