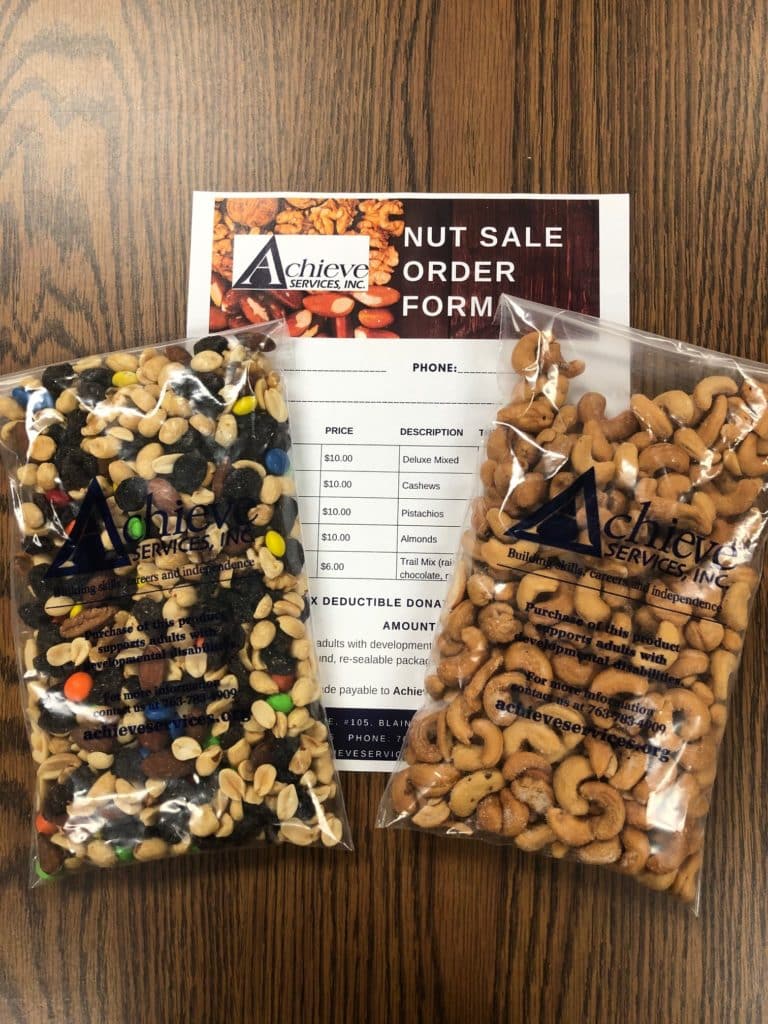 It's that time of year – Achieve Services' Annual Nut Sale!
We're selling a variety of nuts – packaged in one pound bags and ready to be given out as holiday gifts to the important people in your life.
Almonds – $10
Cashews – $10
Pistachios – $10
Deluxe Mixed – $10
Trail Mix with Chocolate – $6
All profits benefit adults with disabilities who access employment and other opportunities through Achieve Services.
Stay Connected with Achieve