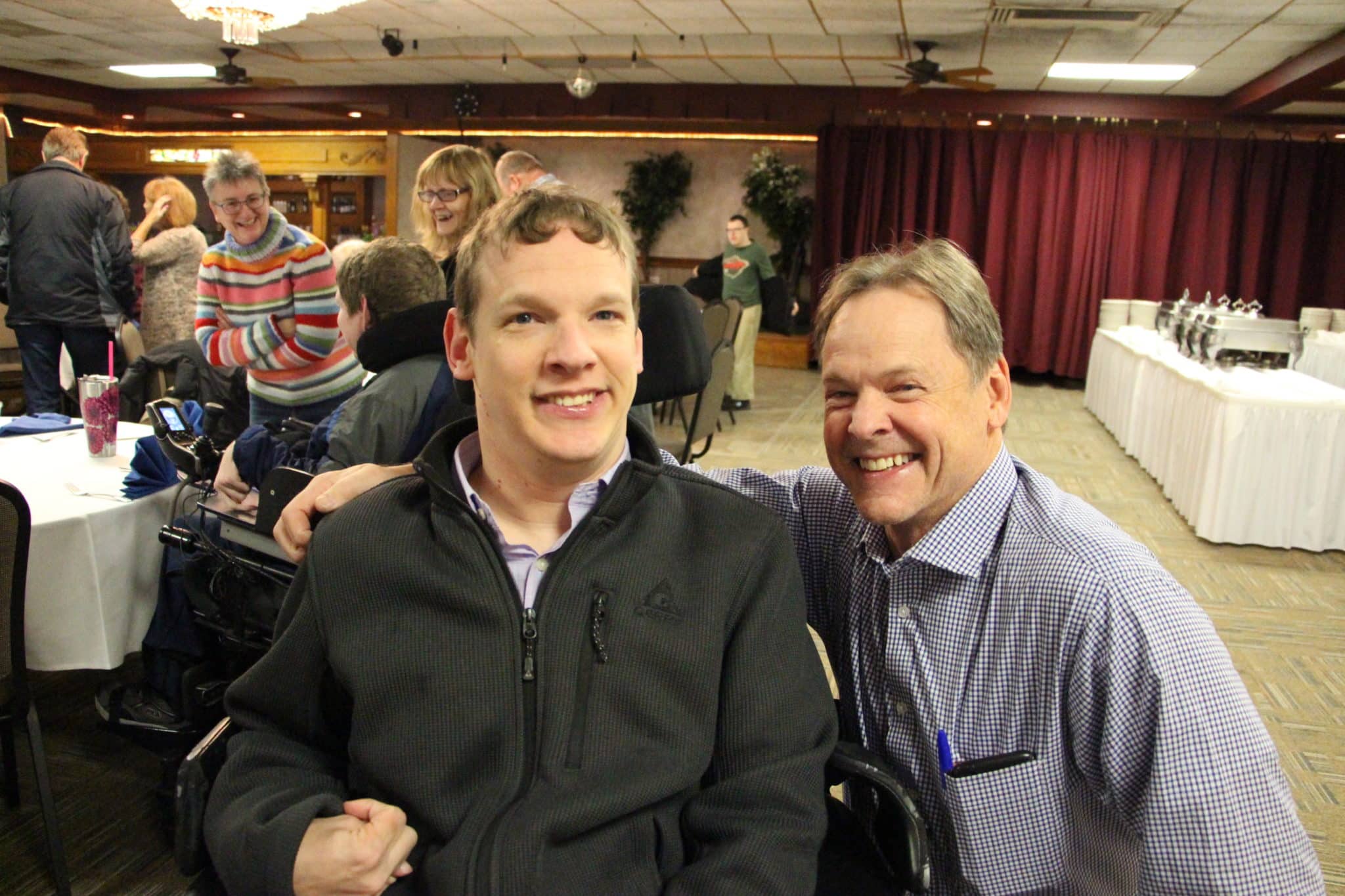 By: Tom Weaver, Achieve CEO
I was so encouraged to see Kirsten Swanson and KSTP's investigative series entitled "Last in Line", which clearly exposed the way the state has neglected the needs of people with disabilities, and I was hopeful that state policymakers would finally get the message.   However, that hope quickly turned to despair as the legislature adjourned their second special session without providing any relief for disability services.
Minnesota adults with developmental disabilities have long enjoyed an infrastructure of service providers who have ensured access to employment, skill building, recreation, volunteer, and other life enhancing opportunities and services. We have over 100 providers of day and employment services scattered around the state, providing services to about 26,000 adults with intellectual and developmental disabilities.
When COVID hit, however, most service providers were forced to shut down in compliance with Executive Orders and to ensure the safety of staff and the people we serve. That not only meant services were suspended, it also meant that reimbursement revenue for those services – the lifeblood that keeps those non-profit providers afloat, was cut off. For most providers, 85 – 95% of their total revenue comes from reimbursement for services. When services stop, so does funding. In the meantime, fixed costs for things like rent, insurance, vehicle leases, utilities, etc., continue to mount.
To prevent the disability service infrastructure from crumbling, we asked for two things: First, we asked the Minnesota Department of Human Services (DHS) to seek permission from the federal government, which shares the reimbursement costs with the state, to allow the use of a fraction of revenues to "retain" the infrastructure by covering a portion of fixed costs. Thirty-five other states made that request, and each of those requests was granted. As the KSTP series uncovered, DHS never even asked.
We also asked the legislature to spend some of its CARES Act money to preserve our disability services infrastructure. In the first special session, Sen. Jim Abeler (R) and Sen. John Hoffman (DFL) championed legislation that would have provided much-needed relief. The Senate passed that bill 67-0, but the House refused to act and the measure died. In the second special session, Sen.s Abeler and Hoffman, with support from Sen. Kiffmeyer (R) and Isaacson (DFL), passed another relief bill, again with unanimous support. Then they negotiated a compromise with the House, which was carried by Rep. Cantrell (DFL). Finally, we thought, we would get the funding support so critical to keeping disability services viable.
Unfortunately, we woke this morning to the news that the House had adjourned without acting on this important, compromise legislation. Once again, people with disabilities were relegated to the end of the line. This blatant disregard for some of our most vulnerable citizens is nothing short of unconscionable. I don't know what political games were being played to block this bi-partisan effort. But it's fair to say that the House leadership and the Governor did absolutely nothing to help. As a result of their indifference, some disability service providers will be permanently closing their doors, and people with disabilities will be denied the opportunities and services they deserve.
It's been said that a society should be judged by the way it treats its most vulnerable citizens. If that's the case, then the legacies of the Walz Administration and House leadership will be stained by this embarrassing mistreatment of Minnesota's disability community.
Stay Connected with Achieve