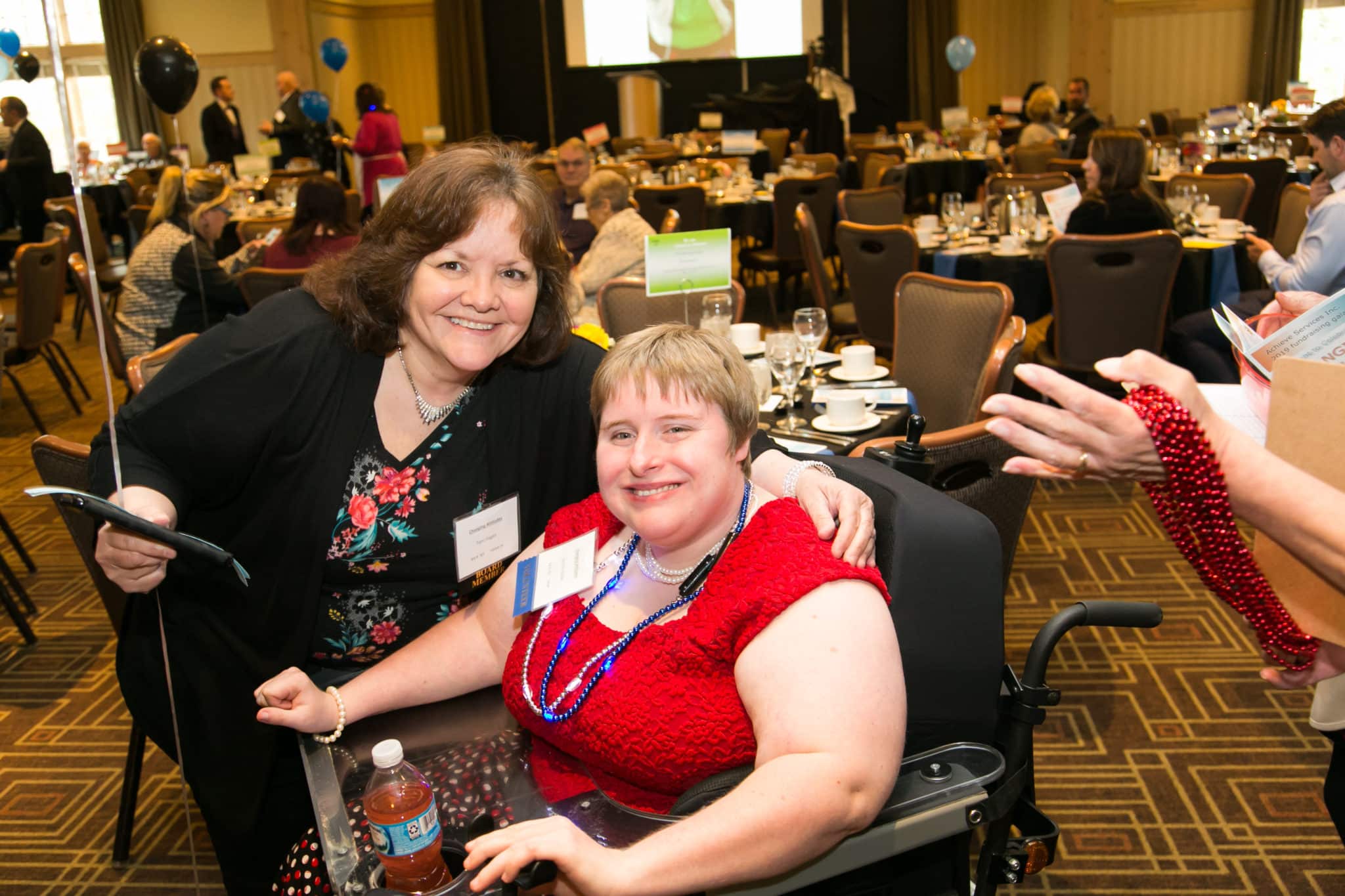 You may recognize Jenni if you've attended an Achieve Services' fundraising event. She wheels around with a big smile selling raffle tickets. Jenni is one of 100 participants who has not been able to return to Achieve for in-person services.
Innovation is one of Achieve Services' four values, and the word innovative is also in our mission statement. Our staff and participants have been asked to embrace innovation this year as we navigate providing services to adults with disabilities during a pandemic.
While Jenni has not been able to return for in person services, she has fully embraced virtual services. She regularly attends social skills, Disney Fan Club, and Show and Tell. Jenni said, "That made my whole entire day!" after being able to connect with her friends and staff members who she hasn't been able to see in person for over six months.
Implementing virtual services is just one example of the many ways our participants and staff have been innovative and flexible in this new world.
You, our supporters, have also been asked to adapt. We are grateful for everyone who gathered in a new way to support Achieve during our first Virtual Gala this fall. You have also been asked to innovate in your own personal and professional lives.
Your financial support remains critically important to the 195 people with disabilities who rely on Achieve to offer life enriching opportunities that allow them an opportunity to choose meaningful, self-determined lives. Your gift of any amount will help us fill the gap caused by the pandemic and allow us to continue to provide innovative, life changing services. You can make a donation on our website or support us on Give to the Max Day on November 16.
Be sure to click here to read our 2019 Annual Report. We hope you enjoy reading about how your gift made a difference last year!   
We wish you and your loved ones the best during this challenging time and thank you for your continued support of Achieve Services.
Stay Connected with Achieve